Jeff is Oregon's "roots and boots" Senator—called that because of his deep Oregon roots and his boots on the ground, traveling to meet with Oregonians in every corner of the state.
Born in the Southern Oregon timber town of Myrtle Creek, Jeff spent his early years in Douglas County, where his father worked as a millwright—the mechanic who keeps the mill machinery running. The family moved with the timber economy to Roseburg, and then to East Multnomah County.
Jeff's parents personally experienced the great American expansion of the middle class in the post-World War II era. Though they both came from humble origins, Jeff's parents were able to save enough money to buy a modest home, take their children on yearly camping trips, and retire comfortably after a lifetime of contributing to their community.
They also instilled in him from an early age the value of education. When Jeff was young, his father took him to the doors of his school and told him, "If you walk through those doors and work hard, you can do just about anything because we are fortunate to live in America." That ethos led Jeff to become a top student at his public high school and ultimately put him on the path to higher education. In 1979, he became the first person in his family to graduate from college. 
" The Core Place I Come From Is
That
Ordinary People
Need a
Champion.
"
Jeff had gained admission to college based on his strength in math, but when he arrived on campus, he was curious about other subjects and studied a little bit of everything. As he faced a dilemma about what he could do to make the world a better place, someone suggested to him that he spend a summer interning at the Capitol for Oregon's U.S. Senator Mark Hatfield. Captivated by public service, Jeff worked at a restaurant waiting tables and washing dishes to extend his time in D.C.
It was during that formative internship with Hatfield and the following year in D.C. that he saw the huge impact public policy could make—a good policy helps millions of people, while a bad policy hurts millions of people.
After Jeff completed his studies, he returned to D.C. to work on some of the biggest policy issues of the time: nuclear disarmament and military spending. He also met his future wife, Mary Sorteberg, while she was working at a homeless shelter in D.C. as part of the Lutheran Volunteer Corps.
As Jeff's time in D.C. wore on, he felt a pull to return to Oregon. Figuring out what he would do, however, was a struggle—as Jeff puts it, "There wasn't a big market for nuclear policy analysts in Oregon." But Jeff started volunteering with Oregon's Habitat for Humanity and was soon hired as the Executive Director of Portland Area Habitat, and then developed affordable housing for another non-profit.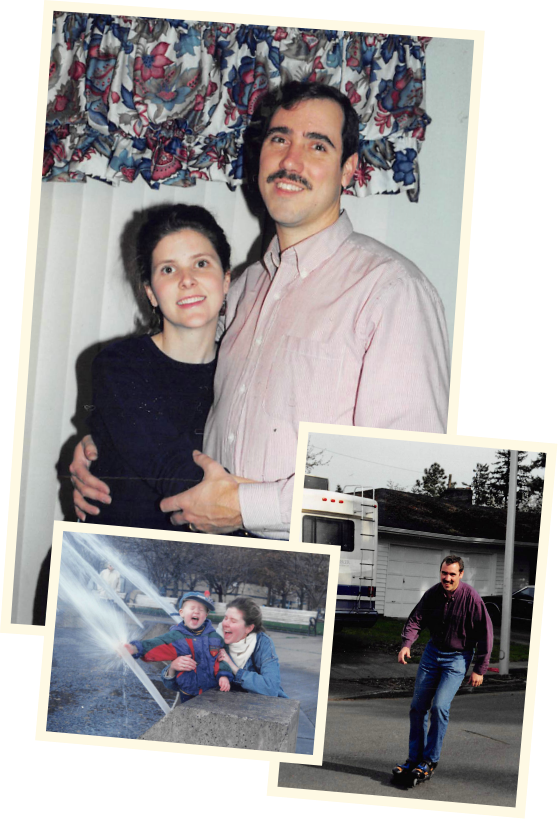 As Jeff worked to create "a decent home in a decent community for every family," he began to see that many of the problems their residents were facing couldn't be solved by non-profits alone—it was going to take action from elected officials. After a frustrating meeting in which he found that many city counselors were more interested in promoting downtown development than addressing affordable housing, he had a realization: maybe he could be more effective if he was on the other side of the table.
In 1998, Jeff ran for the state legislature and was elected to represent the same blue collar neighborhood he grew up in. In the legislature, he fought for families to have an opportunity to thrive, and in 2007, he was elected to serve as Speaker. Under his leadership, the Oregon legislature passed an agenda that included the state's first-ever rainy-day fund, expanding access to affordable prescription drugs, protecting LGBTQ+ Oregonians from discrimination, and throwing predatory payday lenders out of the state for good. The following year, he was elected to the very same U.S. Senate seat once held by his first public policy mentor—Mark Hatfield.
Learn more about Jeff's legislative priorities in the U.S. Senate.
Taking On The Powerful
To Deliver For The People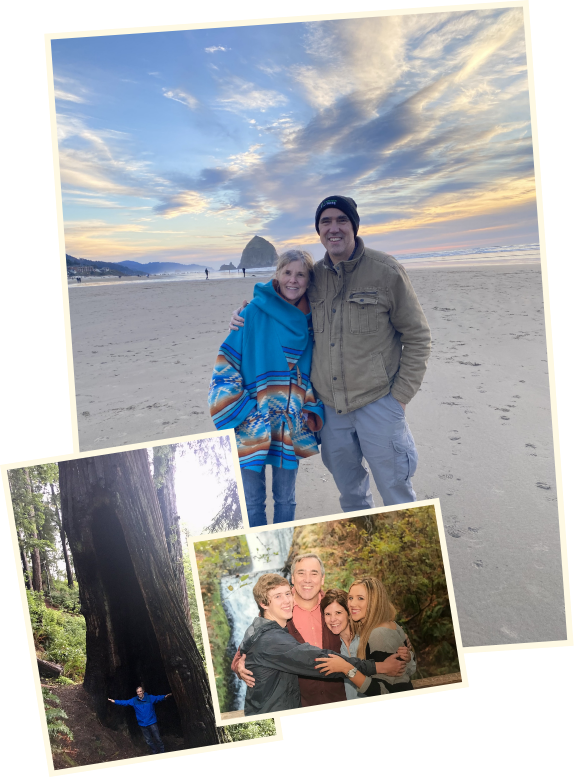 Today, Jeff still lives in the same blue-collar neighborhood in East Multnomah County where he grew up.  But his neighbors today have a lot tougher of a road to a brighter future than he had, because for decades the powerful and privileged have stacked the deck against working Americans.
Jeff roots his work in fighting for the four foundations for working families to thrive—health care, housing, education, and good-paying jobs. Every day, Jeff takes on the powerful—those who already have wealth and influence and privilege—to put power and opportunity back into the hands of the people.
Jeff believes in using ideas and feedback from folks living in every corner of Oregon to shape his work in Washington, D.C. He holds a town hall conversation for each of the state's 36 counties every year—over 500 town halls and counting—and uses those conversations to deliver for Oregonians. The challenges he hears about from folks in Oregon, from climate chaos to affordable housing, mental health, and child care, shape the bills he writes and the votes he casts.
Hear from Jeff about just some of the progress he made for Oregon in 2022.
Jeff is a member of the Appropriations Committee, where he chairs the Subcommittee on Interior, Environment, and Related Agencies; the Environment and Public Works Committee, where he chairs the Subcommittee on Chemical Safety, Waste Management, Environmental Justice, and Regulatory Oversight; the Budget Committee; the Rules Committee; and the Senate Foreign Relations Committee. He is also the Co-Chair of the Congressional-Executive Commission on China.
Jeff and Mary have been married for over 30 years and have two children, Brynne and Jonathan. They live in East Portland with two Airedale terriers: Roxy, who presides with dignity in her elevated years; and Lila, who creates maximum chaos as the puppy in the house.